Its been quite some time since I've talked about food, but here it is!

There's a new food truck located in front of

Shell, SS 17/2 Subang Jaya

called

Jom Makan Station

which specializes on street western food. A team of 2 chefs prepare food right inside the truck itself and you have the choice either to dine by the road side, or simply take away. It opens at night until about 12am and if I'm not mistaken, its closed on Sunday
What's good there?

Their speciality are their lamb chops & chicken chops at decent prices

. My experience there was pretty good, as the wait time was about 10 minutes for the food to be prepared, and of course, if you can't wait, you can always eat the nasi lemak or the fried mee hoon that is already prepared there
Jom Makan Station
2 Chef's at work
The Simple Menu
Fried Mee Hoon

(RM2.50, Haven't tried this yet so I don't know how it tastes like)
Nasi Lemak (RM1.50)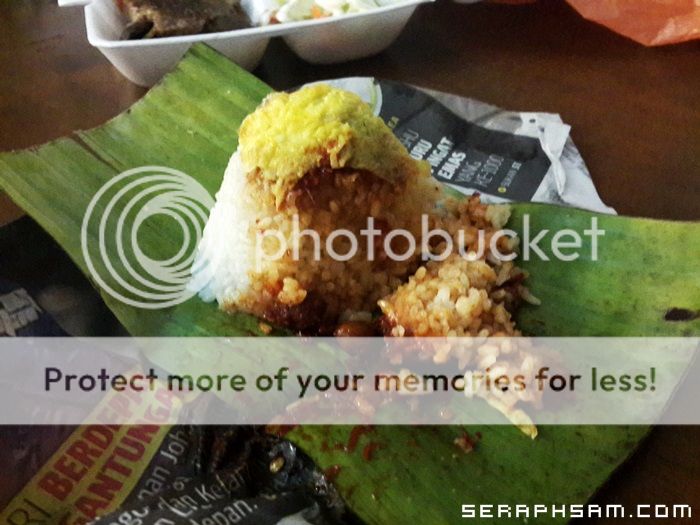 Its pretty decent Nasi Lemak (RM1.50)

with a small piece of egg.
The Sambal isn't that spicy, so those who are scared of spicy things should be okay eating this
Yeaps it states it right on the truck itself.

Its REAL LAMB CHOP!
The Lamb Chop (RM10)
is prepared well, a lil tough at certain areas, but overall good.
Fries is good & Salad could use some more salt as its only served with Mayo
Chicken Chop (RM8)

.

So far its my favourite dish there. Full with taste and it definitely hits the spot.
Same remarks on the fries & salad.
So if you're in the area and crave for affordable street food, head over to Jom Makan Corner and try em out!