Heineken

has always been a great host for having parties such as Heineken Thirst, Green Room, Sensation and more. Instead of all these parties,

do you even know how to serve a perfect pint of Heineken?
Up until today, I didn't know that there were

5 steps in creating a perfect Heineken Pint
The steps are:
1) Rinse & prepare a clean glass
2) Pour the beer at a 45 degree angle, straighten when 3/4 full and fill the glass till full
3) Skim the top of the foam at a 45 degree angle
4) Ensure the bottom of the foam lies on top of the Heineken Star's "Shoulders"
5) Serve the beer with the Heineken Logo facing the customer
A bunch of us was invited to the GAB factory where Heineken is produced. We were given a chance to attend a

Heineken workshop with Heineken Draught Master, Keith Nair.

Keith showed us the proper techniques to pour our Heineken, and also told us why it is important to follow this

Heineken Pouring Ritual

All the steps are needed to ensure that the quality of your beer is at its best and it'll be enjoyable for the customer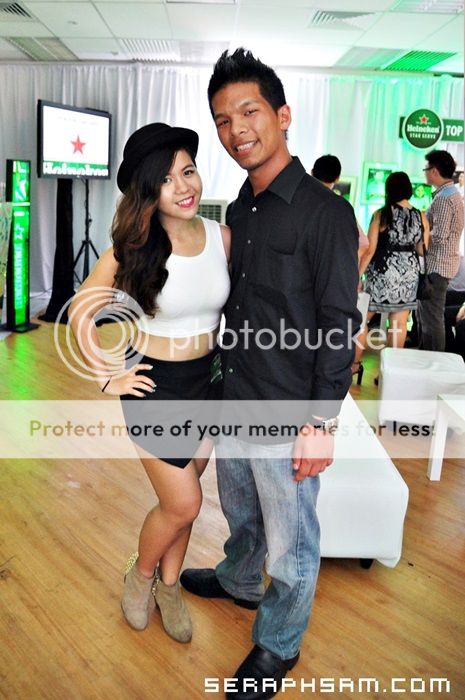 Assistant Manager of Heineken inviting us in
Keith Nair telling us why its important to have the perfect pour
- This was taken using Richtone HDR on my Samsung S4 =)
Awesome right?
Pouring in action:
There was a Heineken Pouring Ritual contest happening after the tutorials & practice, and I'm lucky enough to be one of the winners woohoo!

All the winners were given a crate of Heineken for being the best pourers!
Am happy with it, and also the Heineken "Star Serve" contestis going on where you could win a trip to Amsterdam for the grand finals! *crosses fingers that it'll be me LOL* head over to http://on.fb.me/19xsc4Q to find out more
I'll end the post with a camwhore shot of us
Can't wait to see who's gonna be sent to Amsterdam!