I've been playing basketball for nearly 10 years now. and even though I've started working, I still tried to go at least once per week. Last week was the best week ever as I managed to reach home earlier from the massive jam but there was one thing that happened. THE HAZE!
The Haze came up to very dangerous levels at my home so I couldn't get to play or exercise. Its health hazardous and I dont have a gym membership, so I couldn't do much about it. Also with the haze, shooting a basketball will look like this:
Airballs all the way
So i decided to take the next approach. Walking 10,000 steps a day. with a simple app I was using, I could count the numbers of steps i took and I used it all while walking in shopping complexes which was much "healthier" since the air was cleaner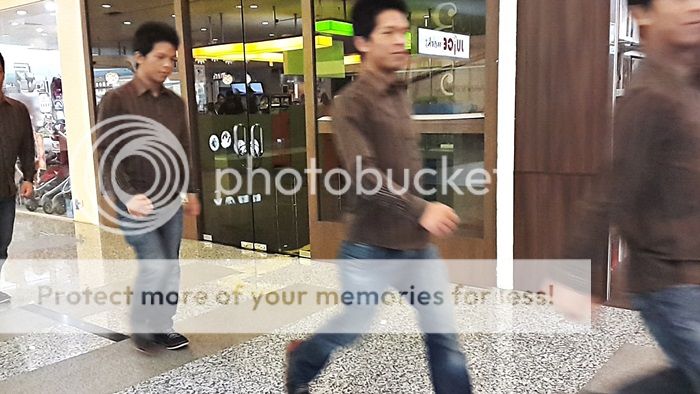 Walking my day away
So well, I know at least I'm much healthier these days with this app and I wouldn't need to be so scared of the Haze returning!
Oh btw, the GIF shots were all made using the Samsung Galaxy S4 Camera's Animated Photo & Drama feature, and as for the awesome health app, its S health on the Samsung Galaxy S4