Today is probably your last chance of getting yourselves invites to

the launch of Hennessy Kyrios at Butter Factory KL

on the 21st March 2013!

Get more info on how you score your invites here:

http://bit.ly/KyriosParty
Hennessy Kyrios is the 3rd edition to Hennessy's limited edition bottles. And of course, an collector like me must have all of them. I managed to get one earlier in January at their pre sale so pretty much my collection is complete for now =D
Hennessy Kyrios

takes on a matte carbon gray mantle and an aura of understated elegance. KYRIOS, or Guardian of the Codes in Greek, signifies the key to the codes of the legendary world of Hennessy V.S.O.P:
Check it out: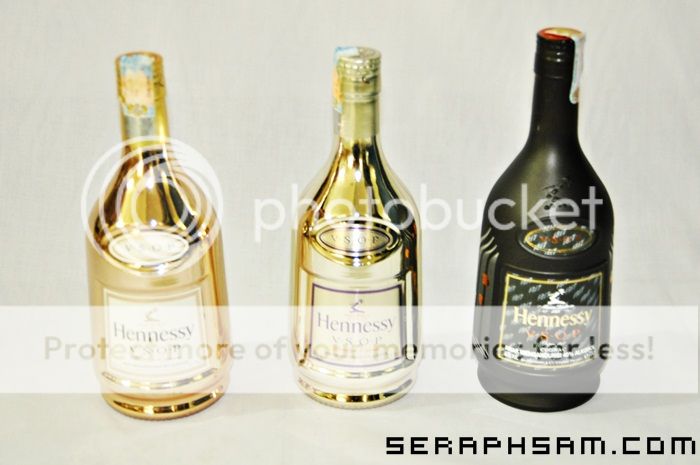 The Hennessy Helios, Hennessy NYX & the new Hennessy Kyrios
What is going to be happening this time? There'll be an array of DJ's spinning that night, as you know Hennessy always incorporates the best music for partying with awesome Hennessy Cocktails by its side.
Some of the highlights of the night includes:
Mr Nasty & Guru-Guru
Infamous household names of the Kuala Lumpur party scene, Mr.Nasty and GuruGuru who are otherwise known as Bass Agents need no introduction. Anchoring the hipster continent of Zouk Club KL with their monthly residency at Barsonic, Mr. Nasty & GuruGuru have well established their mark in the region with their complex and edgy lashings of electro, hard trance and hard style.
B.A.T.E (Brain And The Eye)
made up of local duo Wai Hong and Ethan Curzon, are two fast rising nu-breeds who are set to be the next big DJ duo in the local scene. Despite being relatively new, B.A.T.E. are no strangers to Kuala Lumpur party goers. The duo is frequently spotted tearing up the decks at various nightspots around the city such as Barsonic at Zouk, Vertigo, LUST, Bakita and Bedroom, as well as events such as 2012's second H-Artistry party at KWC.
One thing for sure, Its gonna be an awesome party that night!
make sure you get your invites, and I'll be partying with you there!
Other than that, There'll be also upcoming parties at different regions such as:
PENANG
: Room @ Autocity, 29 March, ft. DJ Cookie (TPE) and B.A.T.E. (KL).
BATU
PAHAT: iBeam, 12 April, ft. DJ Cookie (TPE) and B.A.T.E. (KL).
KOTA
KINABALU: BED, 26 April, ft. DJ Aye (BKK) and Mr. Nasty & GuruGuru (KL).
More info at
www.fb.com/HennessyMalaysia
.