I bet all Kpop fans are going Crazzyyy over Big Bang coming to Malaysia
on the 27th of October. Just imagine tickets being sold out when it was just launched at Fahrenheit KL?
It surely a crazy phenomenon!
But well, If you do know Big Bang,
they came a long way from when they started in 2006
. just like
Samsung
, they evolved over the year pushing boundaries of style and design!
Just remember back when
Big Bang just formed in 2006:
and how they are now: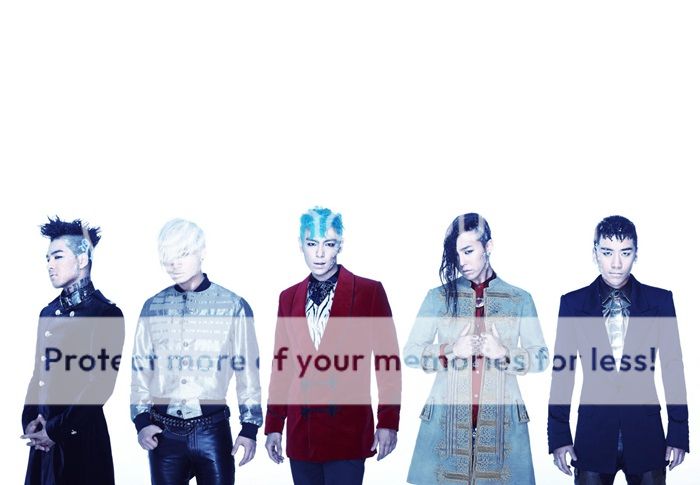 Knowing about Big Bang,
One of their styles that I admire the most is about
their hair!
They are able to inspire and influence the fans to create a trend with their new hairstyles everytime
as for instance:
Guys
will normally go with the Shaven sides Mohawk like
Taeyang
Girls
are daring to try the 1 side shave with long hair like
G-Dragon
and last but not least,
outrageous hair colours
such as
T.O.P.
definitely it is a worldwide phenomenon!
And as for me, I would say
my favourite Big Bang Member is
Taeyang
. He would be what I say, a girls ideal guy to be? He has great features, has a great voice, and he dances!
that's like a triple threat to anyone!
As of how I can relate to him,
Its basically the hair & dancing
. Shaving my sides like Taeyang, is able to give me a sharper look, and of course, less haircuts in the saloons LOL.. as for dance, it is one of my passions, which I can say, he is a great dancer and an inspiration to me.
I definitely can't wait for the concert!
If you haven't gotten your tickets to this sold out Concert,
There is still a way!
There are
5 pairs of VIP invites
&
100 pairs of RM188 tickets
to be won! Other than that, there are plenty of other Big Bang Merchandise to be won!
Just follow the simple steps below:
Purchase a Samsung S3
Sms the following details to 32623: SamsungIC/Passport NumberReceipt Amount RM00.00Receipt Date DDMMYYIMEI NumberName
Example:
Samsung 850505104323 RM2199.00 28092012 0123456789012345 Samuel Chew
Retain sales receipt as proof of purchase
Its simple as that!
So if you really want to get your hands on those tickets, I suggest you do get an S3 now!
and check out

Big Bang's new facebook

app at: https://apps.facebook.com/s_bigbang/