The long awaited final installment on
Elevate
finally happened at Ipoh S.O.S. (Sensation Of Sound) Club!
Elevate brings people to
feel the difference
at its events and definitely, whoever who didn't make it for the last Elevate, You've missed out a lot!
I headed up with
Ryan, Yeeing & Mandy
as we joined
Michael & Nicole
for some awesome Ipoh food at Tuck Kee restaurant.
Definitely, Ipoh is never less famous for its awesome variety of food!
As the clock hit 9pm, we headed over to club where we were hosted by very pretty models, got our VIP tags, and headed into the venue.
Lets head to some of the pictures:
Yeeing playing the Elevate iPad Apps
Kon, Jess, Ryan, Yeeing, Nicole
Some other group pictures:
There was a twist in the performances this time,
there was a superb live band
which got the attention of the crowd and brought interaction among each other and hyped up the club!
Seriously, their vocals were damn good!
Soon after that, The DJ started spinning when
Elecoldxhot came about showing off their awesome dance moves!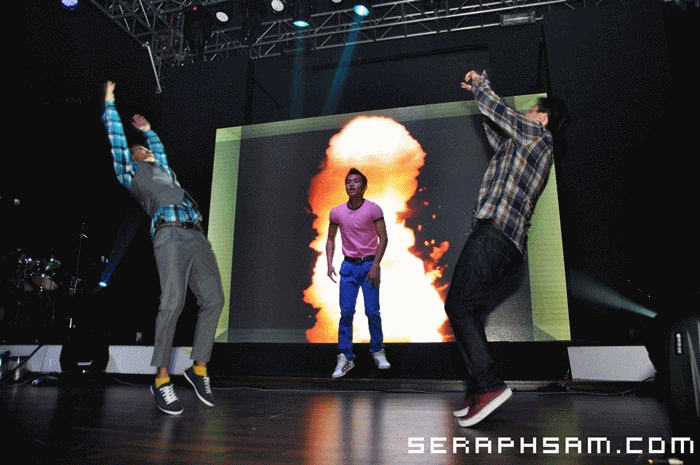 Coming to the main event of the night, it was
DJ Yasmin from Indonesia
.
Known as the top female DJ in Indonesia,
she brought the house down with her progressive tunes, and one thing for sure,
SHE IS HOOTTT!!!
DJ Yasmin on the decks:
The night went on with crazy stuff happening between us,
and of course, we were hitting euphoria!
Chris, Kylie Chapman, Donovan & Jessie
last but not least,
The final group picture of the bloggers:
It was a great series of Elevate this year,
I can't wait for next year as definitely, Its gonna be better than ever!