Something a little different from a Telco service provider? yeah! In conjunction with our
55th independence and Malaysia Day
,
Celcom
created a competition where the citizens of Malaysia could take part in a
cupcake decorating competition
where the theme would be "1 Malaysia"
The process started by submitting your designs online at the
Celcom Cupcake Facebook Page
where
55 finalist were shortlisted based on the amount of "Likes" they have.
Over the period of 30th august to the 23rd of September, more than 700 entries came in, and Celcom chose the 55 finalist to compete at
Publika, Solaris Dutamas.
The event started off at about 4pm where the Cupcake Finalist came to show off their skills. Their designs were judge based on their creativity, uniqueness, best decoration and a match to their submitted photos.
If you're wondering what everyone was competing for?
The 1st prize: RM10,000 + Samsung Galaxy S3
The 2nd prize: RM5,000 + Samsung Galaxy S3
The 3rd prize: RM2,000 + Samsung Galaxy S3
If you think thats crazy, Wait till you hear this!
As for the 97 top "likes" on the facebook app,
Each of them received an LG PRADA from Celcom! Crazy much??
If I were you, I would check out Celcom's page more often for this kinda things!
The participants were given
45 minutes to decorate their cupcakes
, and here's how it went:
Participants filling up the area
Dila & I
some of the participants:
Other than that, There were free cupcakes given out to everyone!
Look at the amount of em!
1 Malaysia Cupcakes
and here are some of the finished products from the participants: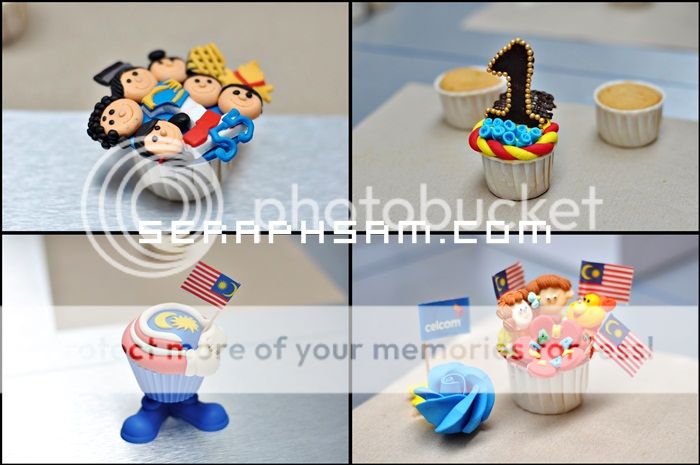 As the clock hit 45 minutes,
The judges,
Chef Rose Weiss, Chef Sherson Lian & Chef Dato' Fazley Yaakob
headed to the tables to judge the cupcakes.
And soon after that, there were some
performances by
:
Elecoldxhot Junior performing some dance moves
Dato Fazley Yaakob singing his new single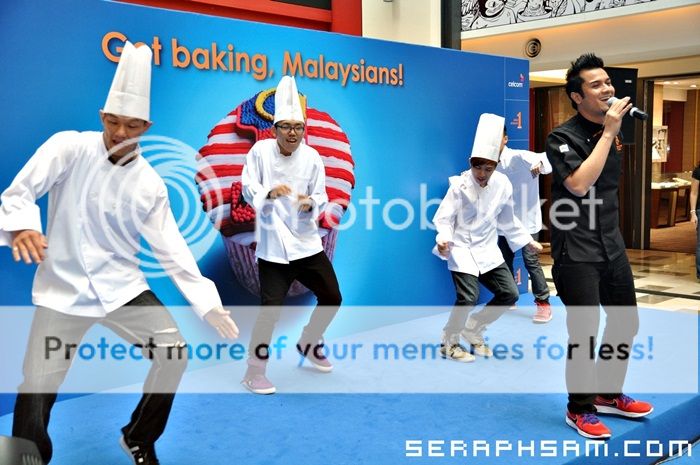 and as it came to an end,
The winners were finally announced with their winning designs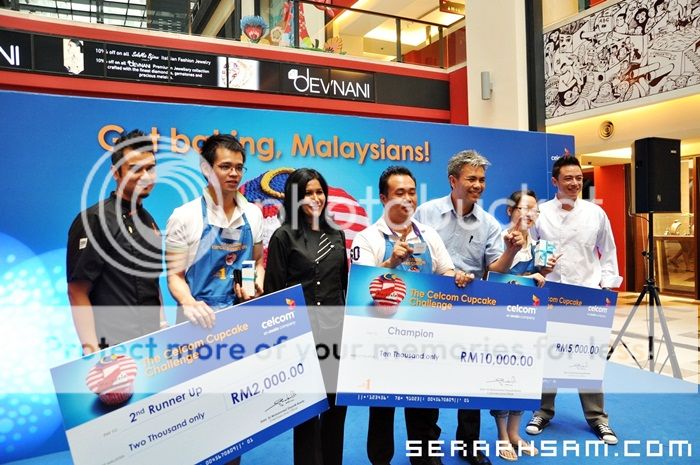 At 1st place, its

Chef Vincent Liew

with his cupcake design: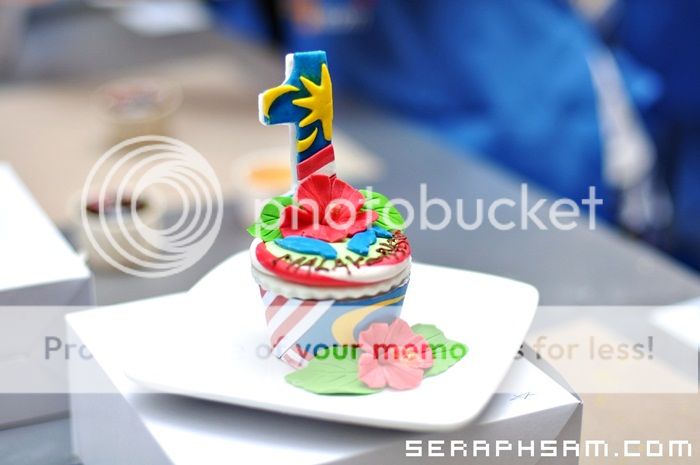 At 2nd place, its

Juneci Siong

with her cupcake design:
and at 3rd place, its

Mac leong

with his cupcake design:
and last but not least,
the group picture of all the contestants with their brand new
LG Prada
and the winners of the event!
Now, I bet you're like...Dang that should be me!
stay tuned to Celcom's page and check out its latest contest and upcomings! you maybe the next cupcake master or somewhat similar!